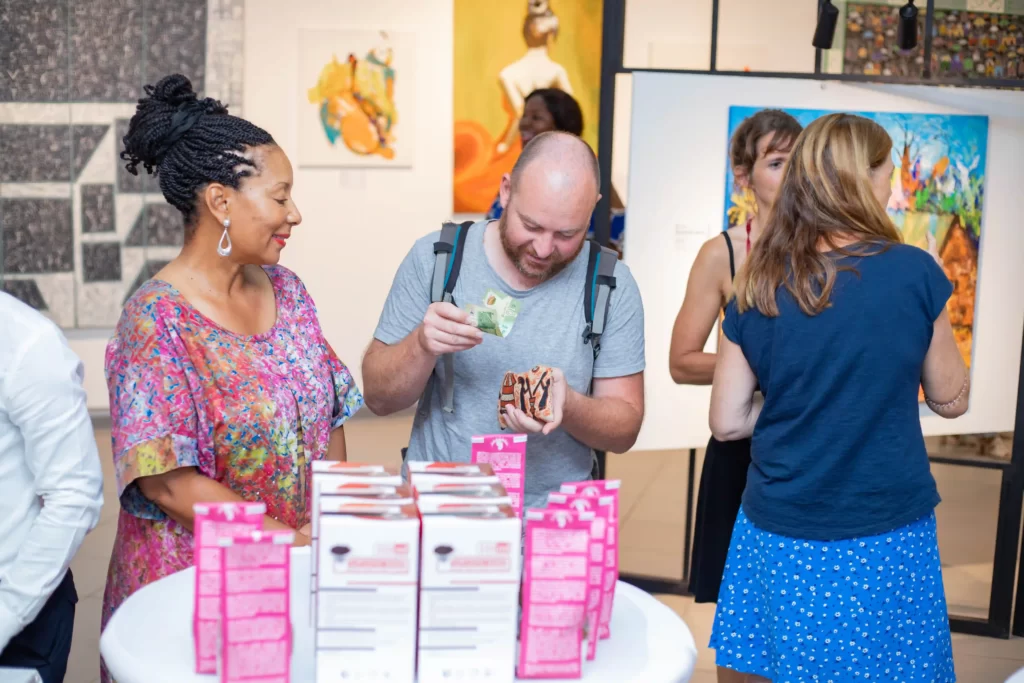 Igire Coffee Supports Art Africa Colour Cure
Art Africa Colour Cure Exhibition was launched on 13th October 2022. The exhibition featured 10 female artists in Ghana in support of the Korle-bu Breast Cancer Surgical Unit. Featured women artists were Betty Acquah, Dr Asabea Asare, Bernice Cooper, Nana Yaa Omane-Peprah, Victoria Adoe, Nyornuwofia Agorsor, Eba Ussher, Maitreyee Roy, Patti Blueh and Amerley Amartefio.
Briggette Harrington, President & Founder of Igire Coffee enlivened the event with great taste and great aroma. Being a close witness to losing dear ones to breast cancer, Briggette was able to share her stories and her resilience in the fight against breast cancer. Igire Coffee Company is primarily about the strength of women. The coffee is grown, packaged, exported/ imported by women. Igire Coffee was established as the next phase in Rwanda's coffee industry development to add value to the raw materials (green coffee), and process and package the coffee.
Event partners were PaySwitch, One Heart Africa Academy, Igire Coffee and Crystal Health & Beauty Center. The Colour Cure event was launched on 15th October and was open until 13th November 2022.